Cockfield's Coronavirus Response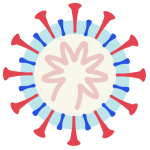 COCKFIELD VILLAGE  - COVID 19 Support Network, Note to all Residents of Cockfield  
From: Volunteers from the Parish Council, Community Council, St Peters Church, the WI and the  wider community
With the UK now in lockdown there will be many of us who are facing challenging circumstances, particularly those of us who are elderly with underlying health conditions, and younger parents with children no longer able to attend school. These examples are by no means exhaustive. There will be times when any of us may be self isolating for instance.
Several willing volunteers from the Parish Council, Community Council, St Peters Church and the WI have worked together to put together a proposed means of communicating with residents, with the potential for some limited support to any resident who is faced with challenging circumstances and who have no other support from friends or relatives close by.
Support may be available from volunteers for
Collecting shopping from the Post Office (if preordered and paid for)
Collecting prescriptions
Assistance with Computer / Online activities
Even just a conversation or verbal advice on who to contact
If you need assistance please email support@cockfield.org.uk. Your request will be passed to an appropriate volunteer depending on the type of enquiry and/or assistance needed. In such instances you will be advised of the name of the person who will contact you.
If you are unable to access email, please make telephone contact with members of the Parish Council or Community Council, various numbers can be found in Green links.
This Support Network is being put in place in addition to already existing normal support networks in the village that are found in various Clubs and Societies.  We ask that telephone contact only be made if you have no email or it is very urgent and you have no relative, carer or friend nearby.
At the same time please do not hesitate if you have the need.
Finally it is a sad fact that there those out there who may wish to take advantage of people, please watch out for fraudsters and scammers. Our Volunteers will never ask you for financial information or similar. We live in the village and merely wish to support the community.
---
If you are not already receiving our community broadcasts this  would be a good opportunity to subscribe. Please follow the link in the footer of any webpage.
---
UK Government Coronavirus Response
NHS Coronavirus Information & Guidance
5 things we can do to protect ourselves and our community
If you have any questions or concerns please contact support@cockfield.org.uk