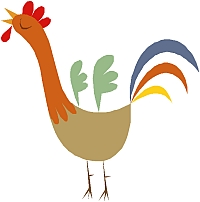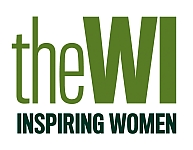 Welcome to the Cockfield WI web page!
Cockfield WI is a member  of Suffolk West Federation of WI's and is affiliated to the National Federation of Women's Institutes, NFWI, the largest women's organisation in the UK. Members come from Cockfield and several neighbouring villages.
We are a friendly group and new members and visitors are  warmly welcomed.  Our members come from all walks of life and although some of us are retired , we have a young outlook on life and many varied interests. Between us we have a huge skills bank to draw on including law, education, finance, catering, gardening, Science,  child-care  and nursing. 
Meetings  are normally held on the first Thursday of the month in Cockfield village hall, and usually consist of a talk or demonstration on a variety of subjects, followed by WI news and information about upcoming events. We have regular clubs such as Book Club, Craft and Canasta. In addition, country walks and work shops run by  members such as quilting, cookery , flower arranging and Christmas Wreath making are held throughout the year. A cup of tea or coffee with home made cake is always on the agenda at our monthly meeting!
Adult education is also on offer at Denman College in Oxfordshire, the WI's own college. A huge range of courses are on offer, to both members and non-members.
There is something for everyone at our WI so if you are new to the village and want to make friends or would just like to find out a bit more about us, please contact us via the website or by calling our secretary Andrea Hartshorne on 827446
For more information please email: wi@cockfield.org.uk
WI March 2019
Happy Birthday to Cockfield WI! we started the March meeting with our  oldest and newest members, Margaret Chapman and Jackie Levett cutting our birthday cake. Jackie joined us only this year, whilst Margaret has been a member for over 60 years!
Our speaker this month was Adrian Walters from the Sudbury Water Meadows Trust, a charity established in 1897 with responsibility for preserving the the common lands and riverside of Sudbury.
I  am sure that many of us had no idea what an absolute gem the 250 acres of riverside comprising Sudbury Water Meadows are. The abundance of wild life inhabiting the river and ditches, which are pristine clean due to the area never having been industrialised, is amazing. Aquatic plants flourish  together with damsel flies, dragon Flies and the scarce chaser which date from prehistoric times!
Adrian has worked for the trust for many years and in that time has seen the decline of wild life such as water voles, kingfishers and grey wagtails. Some of this being due to lack of the right foods such as invertebrates, but also the introduction of mink, which predate on bird's eggs. Climate change has also altered the character of the riverside with egrets now being spotted.The importance of leaving nature to look after itself and not being too tidy in the garden was stressed by Adrian. Ivy provides a wonderful habitat for birds nesting, bees, butterflies and a multitude of insects. Contrary to popular belief, it does not kill trees so if you can, please leave it so that nature can flourish once again and provide the food needed by our declining bird population.
The meadows have been carefully managed for many years providing organic grazing lands and natural meadows for wild orchids to grow and habitats for brown hare, red kites, barn owls and buzzards to breed.
Adrian conducts guided walks and the WI is currently arranging a date with him so if you would like to see and understand this wonderful place better,  please feel free to join us.
Other events booked in the near future include a trip to Covent Garden with a tour of The Inns of Court and a visit to Flatford Mill. Our talk next month on Thursday 4th April is about Mercy Ships, a charity that deploys hospital ships to some of the poorest countries in the world.
Meetings are held in Cockfield village Hall and start at 7.30 pm. Lifts can be arranged if transport is a problem. Please contact Andrea Hartshorne on 827466 for further details.
Programme of Events 2018-19
| Meeting date | Talk | Speaker |
| --- | --- | --- |
| 7th June 2018 | Who gets Granny's Spoons? Inheritance & Wills | Marie Brown |
| 5th July 2018 | Doxa Project, bringing hope & education to families in Nakuru, Kenya | Ray Balmer |
| 2nd August 2018 | Tudor Fashion | Jacquie Norman |
| 6th September 2018 | Eco Frenzy | Anthony Whittingham |
| 4th October 2018 | How the business of supplying sausages & hot roasts began | The Giggly Pig |
| 1st November 2018 | Gardening Talk | Karen Kenny |
| 6th December 2018 | Cheese sampling with wine | The Suffolk Cheese Company |
| 3rd January 2019 | Cinema Night | 'Some Like It Hot' |
| 7th February 2019 | Beekeeping | Alan Seager |
| 7th March 2019 | Sudbury Water Meadows | Adrian Walters |
| 4th April 2019 | Mercy Ships (Hospital Ship) | Jill Stevens |
| 2nd May 2019 | Annual Meeting, Resolutions & Social Time | |