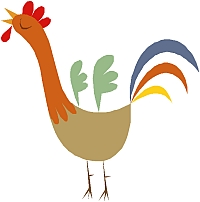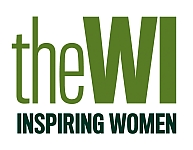 Welcome to the Cockfield WI web page!
Cockfield WI is a member  of Suffolk West Federation of WI's and is affiliated to the National Federation of Women's Institutes, NFWI, the largest women's organisation in the UK. Members come from Cockfield and several neighbouring villages.
We are a friendly group and new members and visitors are  warmly welcomed.  Our members come from all walks of life and although some of us are retired , we have a young outlook on life and many varied interests. Between us we have a huge skills bank to draw on including law, education, finance, catering, gardening, Science,  child-care  and nursing. 
Meetings  are normally held on the first Thursday of the month in Cockfield village hall, and usually consist of a talk or demonstration on a variety of subjects, followed by WI news and information about upcoming events. We have regular clubs such as Book Club, Craft and Canasta. In addition, country walks and work shops run by  members such as quilting, cookery , flower arranging and Christmas Wreath making are held throughout the year. A cup of tea or coffee with home made cake is always on the agenda at our monthly meeting!
Adult education is also on offer at Denman College in Oxfordshire, the WI's own college. A huge range of courses are on offer, to both members and non-members.
There is something for everyone at our WI so if you are new to the village and want to make friends or would just like to find out a bit more about us, please contact us. For more information please email wi@cockfield.org.uk
October Report
Members were welcomed to the meeting and the business attended to. Birthday posies were handed out with special congratulations to Margaret Slater who is celebrating her 99th birthday this month. Upcoming events include a Christmas wreath making workshop scheduled for early December.
The speaker was introduced as Jane Hadley who owns "The Parlour" in Lavenham. Her venture into ice-cream production began as a diversification from the business of her husband's dairy farm and initially used the milk and cream from their herd of Holstein cattle. The eggs are locally sourced and Jane can trace the provenance of all her added flavours be it chocolate from a particular estate in Ecuador or seasonal fruit from local fruit farms. Unlike commercially made ice-cream no stabilisers or artificial flavours are added to the product. In the early years Jane sold her ice-cream wholesale, to farm shops or to events like agricultural shows but a chance conversation led her to Lavenham where she now leases "The Parlour" in a prime spot on the High Street.
Ice-cream is basically frozen custard, churned to disperse ice crystals, and Jane demonstrated the method of preparing a chocolate ice-cream from milk, cream, egg yolks, sugar and chocolate. Meanwhile a batch she had prepared earlier was churning in a small, domestic ice-cream maker.
Jane rises at dawn and makes all the ice-cream herself, breaking and separating 360 eggs to prepare a batch. She then mans the shop which also sells pottery made by local craftspeople.
After 40 minutes or so the ice-cream in the table top churn was ready to taste and what a smooth, delicious, chocolatey confection it was! Jane was thanked for her talk which will surely result in some new and enthusiastic customers.
The next meeting is on Thursday 4 November and the speaker will be Dr Chris Gibson on "Gardening with Wildlife in Mind".
Visitors and new members are always welcome.