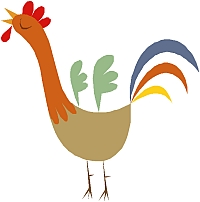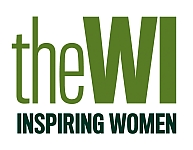 Welcome to the Cockfield WI web page!
Cockfield WI is a member  of Suffolk West Federation of WI's and is affiliated to the National Federation of Women's Institutes, NFWI, the largest women's organisation in the UK. Members come from Cockfield and several neighbouring villages.
We are a friendly group and new members and visitors are  warmly welcomed.  Our members come from all walks of life and although some of us are retired , we have a young outlook on life and many varied interests. Between us we have a huge skills bank to draw on including law, education, finance, catering, gardening, Science,  child-care  and nursing. 
Meetings  are normally held on the first Thursday of the month in Cockfield village hall, and usually consist of a talk or demonstration on a variety of subjects, followed by WI news and information about upcoming events. We have regular clubs such as Book Club, Craft and Canasta. In addition, country walks and work shops run by  members such as quilting, cookery , flower arranging and Christmas Wreath making are held throughout the year. A cup of tea or coffee with home made cake is always on the agenda at our monthly meeting!
Adult education is also on offer at Denman College in Oxfordshire, the WI's own college. A huge range of courses are on offer, to both members and non-members.
There is something for everyone at our WI so if you are new to the village and want to make friends or would just like to find out a bit more about us, please contact us. For more information please email wi@cockfield.org.uk
May Update
In May the NFWI Board of Trustees announced the adoption of the two resolutions that had received the majority of members votes. One of the these was – A Call to Increase Potential Stem Cell Donor Registration.
In the news recently it was reported that there has been a 70% drop in volunteer donors due to coronavirus. The delay to cancer treatment appointments will undoubtably increase the demand for stem cell transplants.
Following the adoption, WI members are now free to campaign on this issue and actively support the need for a national data base of registered donors.
On the home front, after three months in lockdown I sense our members are getting a little restless. I don't think the lure of non essential shopping will entice us to visit the high street anytime soon. We can have a social bubble but only with one other bubble! Needless to say I can't print our members comments!!
Keep calm and well
Brenda C