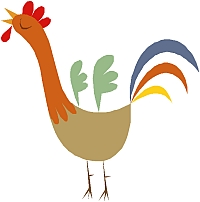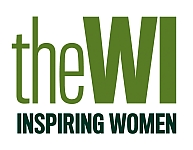 Welcome to the Cockfield WI web page!
Cockfield WI is a member  of Suffolk West Federation of WI's and is affiliated to the National Federation of Women's Institutes, NFWI, the largest women's organisation in the UK. Members come from Cockfield and several neighbouring villages.
We are a friendly group and new members and visitors are  warmly welcomed.  Our members come from all walks of life and although some of us are retired , we have a young outlook on life and many varied interests. Between us we have a huge skills bank to draw on including law, education, finance, catering, gardening, Science,  child-care  and nursing. 
Meetings  are normally held on the first Thursday of the month in Cockfield village hall, and usually consist of a talk or demonstration on a variety of subjects, followed by WI news and information about upcoming events. We have regular clubs such as Book Club, Craft and Canasta. In addition, country walks and work shops run by  members such as quilting, cookery , flower arranging and Christmas Wreath making are held throughout the year. A cup of tea or coffee with home made cake is always on the agenda at our monthly meeting!
Adult education is also on offer at Denman College in Oxfordshire, the WI's own college. A huge range of courses are on offer, to both members and non-members.
There is something for everyone at our WI so if you are new to the village and want to make friends or would just like to find out a bit more about us, please contact us. For more information please email wi@cockfield.org.uk
August Report
President Brenda Cantlay welcomed members and congratulated both Michelle Callinan and Virginia Hull on their recent engagements. Having dispensed with the business which covered courses available from SWFWI, notice of the resolution process, and a request to provide refreshments at the Cockfield Produce Show, Brenda introduced the guest speaker, the first for eighteen months.
Adam Whymark is the manager of the Bury St Edmunds branch of Majestic Wines and he capably guided us through tasting a selection of wines from around the world. He described the first wine from Italy as like Prosecco's "Grand Cru" as the grapes are grown on extremely steep slopes and everything has to be done by hand, often with the help of a harness.
We then tasted two French wines, a Rose and a Chardonnay and were encouraged to sniff the wine before tasting to identify the fruity notes. Then followed a Sauvignon Blanc from New Zealand which was full of flavour, described as gooseberry, guava and elderflower and proved a favourite with the members.
And on to the Reds …… the light and fruity Pinot Noir came from Romania where hot days and cold nights provide perfect conditions for growing this variety of grape.
The Chateau Recougne, a claret from the Bordeaux region of France, was rich, brambly and spicy in flavour, perfect as an accompaniment to red meat.
The final offering, from Chile, was a rich, deep red Merlot with a velvety texture and would be perfect with roast beef. Grown between the Andes and the coastal range, conditions there are ideal to slowly ripen red grapes thus intensifying the flavours.
As you can imagine a most convivial evening was enjoyed as we sipped the wine and nibbled the nibbles and Adam was thanked for his informative presentation.
The next meeting is on 2 September when the guest speaker will be Cockfield's own celebrity, Mr Norman Gregory. We look forward to welcoming members and their guests.
 Brenda C