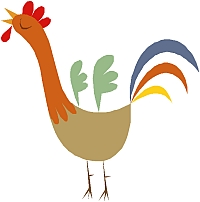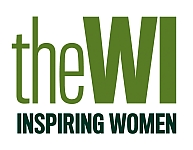 Welcome to the Cockfield WI web page!
Cockfield WI is a member  of Suffolk West Federation of WI's and is affiliated to the National Federation of Women's Institutes, NFWI, the largest women's organisation in the UK. Members come from Cockfield and several neighbouring villages.
We are a friendly group and new members and visitors are  warmly welcomed.  Our members come from all walks of life and although some of us are retired , we have a young outlook on life and many varied interests. Between us we have a huge skills bank to draw on including law, education, finance, catering, gardening, Science,  child-care  and nursing. 
Meetings  are normally held on the first Thursday of the month in Cockfield village hall, and usually consist of a talk or demonstration on a variety of subjects, followed by WI news and information about upcoming events. We have regular clubs such as Book Club, Craft and Canasta. In addition, country walks and work shops run by  members such as quilting, cookery , flower arranging and Christmas Wreath making are held throughout the year. A cup of tea or coffee with home made cake is always on the agenda at our monthly meeting!
Adult education is also on offer at Denman College in Oxfordshire, the WI's own college. A huge range of courses are on offer, to both members and non-members.
There is something for everyone at our WI so if you are new to the village and want to make friends or would just like to find out a bit more about us, please contact us via the website or by calling our secretary Andrea Hartshorne on 827446
For more information please email: wi@cockfield.org.uk
WI November 2019
This month we welcomed Anna Street as our speaker and listened in amazement as she recounted her run across the desert in the Marathon Des Sables. The Marathon des Sables is the stuff of legends and is considered to be toughest foot race on earth with runners pushed to the extremes of human endurance.
This year the race took place over 7 days across 156 miles in one of the world's most inhospitable environments – the Sahara Desert. She ran the equivalent of a marathon a day while running in searing daytime heat. In addition, the runners needed to carry all their food and water supplies for the day as well as some compulsory kit such as a stove, a tracker and even a venom pump – just in case!
During the next three days she ran between 21 and 26 miles, taking 8-9 hours a day to complete in temperatures that regularly reached 45 degrees C. Many people were struggling with foot problems caused by sand rubbing in their shoes. Fortunately, Anna had ensured that her shoes were stitched rather than glued, so preventing the sand entering through the melting seams!
Day 4 -5 was the longest leg of the race with a staggering 53 miles to be completed in 33 hours. Some competitors chose to run this in stages to allow for time to sleep. Anna chose to run the entire length in one go, so she could then recuperate for the remainder of the following day! She described an amazing trek through the night under dazzlingly starry skies.
Day 6 was tough for everyone as they scaled the mountainous sand dunes called jebels. But this was followed by day 7 and an easy run of 11 miles and the finish line!
The survivors of the race could then relax in a five- star hotel, with an all you can eat buffet. However, Anna was most looking forward to a long bath and the chance to be clean again!
We were all in awe of what Anna had achieved and found her to be a most engaging and inspiring speaker.
This November members can attend a mince pie and mulled wine afternoon; ten pin bowling in Bury and an opportunity to take part in the resolution discussion meetings campaigning on matters that matter to the WI! Of course, all our regular events continue, catering for a wide range of interests from Book Club to iPads!
Our last meeting of the year will be on 5th December when our speaker will be Horry Parsons  with 'Nothing like a Dame'! For further information please contact wi@cockfield.org.uk.
We look forward to seeing you!
All members and visitors are welcome. Meetings are usually held in Cockfield Village Hall and start at 7.30 pm. Lifts can be arranged if transport is a problem. Please contact wi@cockfield.org.uk for further details.
Programme of Events 2019-20
Meeting date
Talk
Speaker
June 6th, 2019
Suffolk Accident Rescue Service
Anne Morley
July 4th
Garden Party
hosted by Virginia Hull
August 1st

'Overpaid, Over Sexed, Over Here'
Geoffrey Kay
September 6th
Bee Keeping
Alan Seager
October 3rd
Evening of entertainment
November 7th
It shouldn't happen to a vicar
Revd Canon David Atkins
December 5th
Nothing Like a Dame
Harry Parsons
January 2nd, 2020
The magic of India
Three Intrepid Travellers
February 6th
'Arthritis Action'
Self-Management and You
Leah Boylan
March 5th

How to look good in a bin bag
Mandy Wild
April 2nd
Using self help tools to change your life
Sarah Jones
May 7th
Annual Meeting, Resolutions &
Social Time
June 4th
TBC