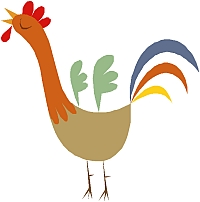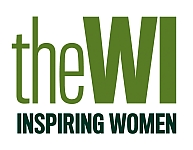 Welcome to the Cockfield WI web page!
Cockfield WI is a member  of Suffolk West Federation of WI's and is affiliated to the National Federation of Women's Institutes, NFWI, the largest women's organisation in the UK. Members come from Cockfield and several neighbouring villages.
We are a friendly group and new members and visitors are  warmly welcomed.  Our members come from all walks of life and although some of us are retired , we have a young outlook on life and many varied interests. Between us we have a huge skills bank to draw on including law, education, finance, catering, gardening, Science,  child-care  and nursing. 
Meetings  are normally held on the first Thursday of the month in Cockfield village hall, and usually consist of a talk or demonstration on a variety of subjects, followed by WI news and information about upcoming events. We have regular clubs such as Book Club, Craft and Canasta. In addition, country walks and work shops run by  members such as quilting, cookery , flower arranging and Christmas Wreath making are held throughout the year. A cup of tea or coffee with home made cake is always on the agenda at our monthly meeting!
Adult education is also on offer at Denman College in Oxfordshire, the WI's own college. A huge range of courses are on offer, to both members and non-members.
There is something for everyone at our WI so if you are new to the village and want to make friends or would just like to find out a bit more about us, please contact us via the website or by calling our secretary Andrea Hartshorne on 827446
For more information please email: wi@cockfield.org.uk
WI June 2019
Our June meeting began with a warm welcome to all our members from our new President Brenda Cantlay. Brenda reported back on what some of our members have been doing in the last month, which included a cheese farm visit and a bunting workshop, while Sylvia Wright described her attendance at Denman college in Oxfordshire where she enjoyed a course in folk singing.
Our speaker for this month was Ann Morley and Derek Wilding from Suffolk Accident Rescue service or SARS.
Ann stated that SARS is an emergency medical charity which was founded in 1972. Interestingly, paramedics did not exist in Suffolk until the 1980's, so the provision of emergency care that SARS provided was most impactful for our region at that time.  The role of SARS at this point is to augment the ambulance service, particularly as the area is predominantly rural with often long distances between our hospitals. Volunteer doctors and paramedics are frequently dispatched from their local area and are often first on the scene.
SARS are lucky enough to have a fantastic team of volunteer clinicians who are able to carry out advanced medical procedures at the scene that can not only be life saving but also reduce the chances of patients suffering unnecessary pain or permanent disability. Last year there were 330 callouts covering a wide range of incidents. Since SARS was founded there have been an incredible 17,000 incidents attended!
Unfortunately, none of these amazing services is cheap to fund. The charity needs to provide and maintain team vehicles and equipment as well as training for all volunteers. We were shown a short film of a LUCAS machine which can deliver automatic heart compressions on a patient. This alone costs £8000 but could make a differences in the outcome for patients.
SARS relies totally on volunteers and public donations to run their service and are always in need of people to help with fundraising or project work. Ann told us that she was inspired to volunteer after listening to a SARS speaker. She had previously worked in education for 40 years, including a time as head teacher of Cockfield school! She now spends time talking to community groups in the area promoting the work of SARS as well as fundraising and raising awareness of the charity.
Derek then spoke for a short time about the impact that SARS made on his family. In 2013 Derek's son, then 17, collided with a tree and was seriously injured in his crushed car. A SARS doctor was first on the scene and was able to stabilise his condition before he was airlifted to hospital. Derek's son is now fully recovered and has become a trustee for the charity.
Ann reminded us that SARS also spend time teaching CPR in schools, colleges and community groups, so make a very meaningful impact on the wider community.
It was an interesting and thought-provoking evening that members all enjoyed.
Our next meeting is on Thursday July 4th at 7.30pm and is a garden party hosted by Virginia Hull. There is no speaker planned for this meeting, but we will be enjoying an evening with refreshments including sandwiches, cakes and scones plus a Quiz in Virginia's beautiful garden.
All members are welcome as are visitors. Lifts can be arranged as we are travelling to Bury St Edmunds.
If you have any questions, please contact Suzanne Veal on 01284 828842 for further details.  We look forward to seeing you!
Meetings are usually held in Cockfield village Hall and start at 7.30 pm. Lifts can be arranged if transport is a problem. Please contact Andrea Hartshorne on 827466 for further details.
Programme of Events 2019-20
Meeting date
Talk
Speaker
June 6th, 2019
Suffolk Accident Rescue Service
Anne Morley
July 4th
Garden Party
hosted by Virginia Hull
August 1st

'Overpaid, Over Sexed, Over Here'
Geoffrey Kay
September 6th
Bee Keeping
Alan Seager
October 3rd
Evening of entertainment
November 7th
It shouldn't happen to a vicar
Revd Canon David Atkins
December 5th
Nothing Like a Dame
Harry Parsons
January 2nd, 2020
The magic of India
Three Intrepid Travellers
February 6th
'Arthritis Action'
Self-Management and You
Leah Boylan
March 5th

How to look good in a bin bag
Mandy Wild
April 2nd
Using self help tools to change your life
Sarah Jones
May 7th
Annual Meeting, Resolutions &
Social Time
June 4th
TBC