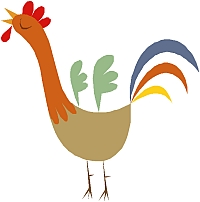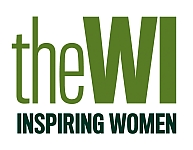 Welcome to the Cockfield WI web page!
Cockfield WI is a member  of Suffolk West Federation of WI's and is affiliated to the National Federation of Women's Institutes, NFWI, the largest women's organisation in the UK. Members come from Cockfield and several neighbouring villages.
We are a friendly group and new members and visitors are  warmly welcomed.  Our members come from all walks of life and although some of us are retired , we have a young outlook on life and many varied interests. Between us we have a huge skills bank to draw on including law, education, finance, catering, gardening, Science,  child-care  and nursing. 
Meetings  are normally held on the first Thursday of the month in Cockfield village hall, and usually consist of a talk or demonstration on a variety of subjects, followed by WI news and information about upcoming events. We have regular clubs such as Book Club, Craft and Canasta. In addition, country walks and work shops run by  members such as quilting, cookery , flower arranging and Christmas Wreath making are held throughout the year. A cup of tea or coffee with home made cake is always on the agenda at our monthly meeting!
Adult education is also on offer at Denman College in Oxfordshire, the WI's own college. A huge range of courses are on offer, to both members and non-members.
There is something for everyone at our WI so if you are new to the village and want to make friends or would just like to find out a bit more about us, please contact us. For more information please email wi@cockfield.org.uk
May Report
Another spell of unpredictable weather has scuppered plans for holding mini outdoor meetings. In the meantime we have continued to hold both monthly and committee meetings via Zoom.
We are looking forward to our Live Garden Meeting on 3rd of June hosted by Sue Cole and husband Jeremy. If all restrictions are lifted from the 21st June we shall be back in the Village Hall for our 1st July Annual Meeting. Several members have booked observer tickets for the NFWI Virtual Annual Meeting on Tuesday 8th June with guest speakers HRH The Countess of Wessex, Commissioner of Police Dame Cressida Dick and Rt Hon the Baroness Hale of Richmond.
Members have expressed interest in attending a summer production of Shakespeare's  comedy All's Well That Ends Well performed by Durham University's Castle Theatre Company on Saturday 10th July at Park Farm. Tickets are also available for a Ritz Afternoon Tea at the Guildhall on Tuesday 10 August.
Let's hope June brings warm, sunny weather so that we can enjoy outdoor gatherings again.
 Brenda C