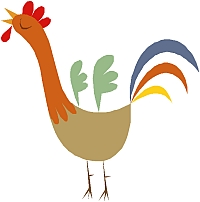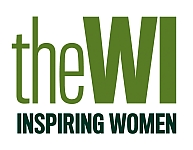 Welcome to the Cockfield WI web page!
Cockfield WI is a member  of Suffolk West Federation of WI's and is affiliated to the National Federation of Women's Institutes, NFWI, the largest women's organisation in the UK. Members come from Cockfield and several neighbouring villages.
We are a friendly group and new members and visitors are  warmly welcomed.  Our members come from all walks of life and although some of us are retired , we have a young outlook on life and many varied interests. Between us we have a huge skills bank to draw on including law, education, finance, catering, gardening, Science,  child-care  and nursing. 
Meetings  are normally held on the first Thursday of the month in Cockfield village hall, and usually consist of a talk or demonstration on a variety of subjects, followed by WI news and information about upcoming events. We have regular clubs such as Book Club, Craft and Canasta. In addition, country walks and work shops run by  members such as quilting, cookery , flower arranging and Christmas Wreath making are held throughout the year. A cup of tea or coffee with home made cake is always on the agenda at our monthly meeting!
Adult education is also on offer at Denman College in Oxfordshire, the WI's own college. A huge range of courses are on offer, to both members and non-members.
There is something for everyone at our WI so if you are new to the village and want to make friends or would just like to find out a bit more about us, please contact us. For more information please email wi@cockfield.org.uk
February 2021 Meetings
 We have continued to hold Zoom afternoon and evening social meetings for members who wish to get together for a chat during this period of lockdown. Eight members signed up for a Suffolk West on Your Sofa talk on the Golden Age of Fen Skating. Coincidentally, the return of the "Beast from the East" bringing prolonged, subzero temperatures has enabled fen skating to resume this year after many mild winters.
Suffolk West is also offering members a free presentation 'Friends Against Scams' on Tuesday 11th March at 2.30pm which will offer tips on how to spot various scams and avoid becoming a victim.
It's been a year since our last 'proper' meeting, when we celebrated our 91st birthday with tea, cake and a speaker showing us 'How to Look Good in a Bin Bag'! It seems such a long time ago and with no easing of restrictions any time soon it looks like we're set to continue in virtual mode for the foreseeable future.
Let's hope by Easter that the majority of our members have been vaccinated and the weather improves so that we can enjoy time outdoors whether it be in our own garden, sitting on a park bench enjoying a coffee with a friend or having a picnic with family.
Goodbye winter, hello spring and better times for all.
 Brenda and the committee