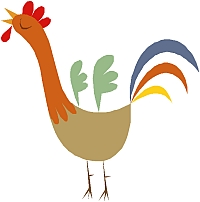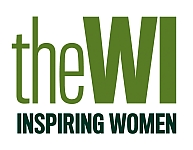 Welcome to the Cockfield WI web page!
Cockfield WI is a member  of Suffolk West Federation of WI's and is affiliated to the National Federation of Women's Institutes, NFWI, the largest women's organisation in the UK. Members come from Cockfield and several neighbouring villages.
We are a friendly group and new members and visitors are  warmly welcomed.  Our members come from all walks of life and although some of us are retired , we have a young outlook on life and many varied interests. Between us we have a huge skills bank to draw on including law, education, finance, catering, gardening, Science,  child-care  and nursing. 
Meetings  are normally held on the first Thursday of the month in Cockfield village hall, and usually consist of a talk or demonstration on a variety of subjects, followed by WI news and information about upcoming events. We have regular clubs such as Book Club, Craft and Canasta. In addition, country walks and work shops run by  members such as quilting, cookery , flower arranging and Christmas Wreath making are held throughout the year. A cup of tea or coffee with home made cake is always on the agenda at our monthly meeting!
Adult education is also on offer at Denman College in Oxfordshire, the WI's own college. A huge range of courses are on offer, to both members and non-members.
There is something for everyone at our WI so if you are new to the village and want to make friends or would just like to find out a bit more about us, please contact us. For more information please email wi@cockfield.org.uk
WI February 2020

Understanding which clothes make the best of our shape can often be a problem for us all. We all have those moments of uncertainty, but a guiding factor towards a reliable clothing choice can lie in the question we sometimes find ourselves pondering, "What body shape am I?" Luckily our speaker for our March meeting, Mandy Martin, had many of the answers with her intriguing talk on 'How to Look Good in a Bin Bag!'
Mandy Wild first described the different types of female body shapes – from triangle, hourglass, rectangle and round shapes. Then, demonstrating first on herself, she wore a bin bag to demonstrate her own body shape. By tying scarves around her hips, waist and under her bust it became clear which area was the most flattering to her body shape and which was the area in need of disguise! She then gave some very helpful hints on what tends to suit certain types of body shape.
Many members volunteered to try on the bin bag and Mandy was able to help by enabling their understanding of body shape a little better, and how dressing accordingly can increase confidence in buying and wearing clothes. We learned that the ideal body shape is an hourglass because of its symmetry but then how to balance our actual shape to give the illusion of proportion. For instance, the areas of colour changes in clothes should be at the slimmest point and that the most flattering sleeve length is threequarters. Even necklaces and brooches should be used to either distract the eye away from an area or to help achieve the hourglass look.
We all left the meeting with a little more confidence and knowledge thanks to her informative and illuminating talk.
There are lots of events coming up in the next few months, including a walk on 1st April around Lavenham with a lunch at a local tearoom. In May there is a visit to Drinkstone Gardens with an afternoon tea. This is in addition to the Federation outings and regular Book Club, Canasta and iPad groups.
Being a member of the WI is always interesting, with plenty on offer to do, so If you would like to join us, please come along to our meetings which are held on the first Thursday of the month in the village hall.
We look forward to meeting you!
All members and visitors are welcome. Meetings are usually held in Cockfield Village Hall and start at 7.30 pm. Lifts can be arranged if transport is a problem. Please contact wi@cockfield.org.uk for further details.
Programme of Events 2019-20
Meeting date
Talk
Speaker
June 6th, 2019
Suffolk Accident Rescue Service
Anne Morley
July 4th
Garden Party
hosted by Virginia Hull
August 1st

'Overpaid, Over Sexed, Over Here'
Geoffrey Kay
September 6th
Bee Keeping
Alan Seager
October 3rd
Evening of entertainment
November 7th
It shouldn't happen to a vicar
Revd Canon David Atkins
December 5th
Nothing Like a Dame
Harry Parsons
January 2nd, 2020
The magic of India
Three Intrepid Travellers
February 6th
'Arthritis Action'
Self-Management and You
Leah Boylan
March 5th

How to look good in a bin bag
Mandy Wild
April 2nd
Using self help tools to change your life
Sarah Jones
May 7th
Annual Meeting, Resolutions &
Social Time
June 4th
TBC