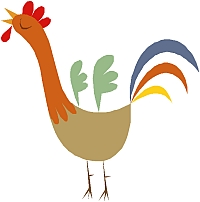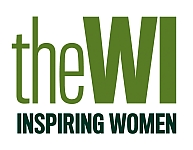 Welcome to the Cockfield WI web page!
Cockfield WI is a member  of Suffolk West Federation of WI's and is affiliated to the National Federation of Women's Institutes, NFWI, the largest women's organisation in the UK. Members come from Cockfield and several neighbouring villages.
We are a friendly group and new members and visitors are  warmly welcomed.  Our members come from all walks of life and although some of us are retired , we have a young outlook on life and many varied interests. Between us we have a huge skills bank to draw on including law, education, finance, catering, gardening, Science,  child-care  and nursing. 
Meetings  are normally held on the first Thursday of the month in Cockfield village hall, and usually consist of a talk or demonstration on a variety of subjects, followed by WI news and information about upcoming events. We have regular clubs such as Book Club, Craft and Canasta. In addition, country walks and work shops run by  members such as quilting, cookery , flower arranging and Christmas Wreath making are held throughout the year. A cup of tea or coffee with home made cake is always on the agenda at our monthly meeting!
Adult education is also on offer at Denman College in Oxfordshire, the WI's own college. A huge range of courses are on offer, to both members and non-members.
There is something for everyone at our WI so if you are new to the village and want to make friends or would just like to find out a bit more about us, please contact us via the website or by calling our secretary Andrea Hartshorne on 827446
For more information please email: wi@cockfield.org.uk
WI September 2019
With the summer just about over, it was good to welcome back our members to the September meeting and hear all about the outings and events they had recently experienced.
Kate Ransom had attended the course 'Learn to Love your Voice'. She reported that attendees learned to explore the full range of their voices as they sang in the very different styles of Kate Bush and Kathryn Jenkins!
Morag Kelly and others booked on an 'Urban Orienteering' experience. Morag and her team were let loose around Bury with a map and were delighted to finish in 3rd place. Unfortunately, several teams were lost and had to be rescued by the organisers!
Michelle Callinan attended a two-day residential course on pastry making. Michelle revealed that she had never made pastry before and so started with some trepidation. Now Michelle is able to make many types of pastry with confidence and could not speak highly enough of the WI venue and her tutors.
There are many fantastic things to do with the WI, with upcoming events including a poetry writing experience and a trip to Langham Glass as well as the usual Cockfield WI groups to enjoy, so do give some a try.
Our speaker this month was Alan Seager, who introduced us to the fascinating world of bee keeping.
Alan is a member of the West Suffolk Beekeepers Association which is a thriving community of over 700 beekeepers, with 6 branches in Suffolk. The association supports those new to beekeeping with practical help and advice in starting their own hives as well as providing information and support to members.
Interestingly, there are 250 types of bee in the UK, but only one honey bee. The honey bee can be classed as a superorganism, a term often used to describe a social unit such as honey bees, which have highly organized division of labour and where individuals are not able to survive by themselves for any length of time. The average hive consists of around 60,000 bees; 58,000 of which are female workers and 2,000 are male drones. The hive work to maintain the queen who's only function is to lay eggs at an astonishing rate of 1000-1500 eggs per day for 2-3 summers. Egg production is very dependant on available food sources and will stop altogether in the winter, resuming again in the warm spring sun.
The queen will lay male or female eggs according the size of cell made by the worker bees. After the gestation period of 21 days, the new bees will emerge. Drones live only to fertilize the queen, but worker bees will perform all the other functions to maintain the hive.  Initially, a worker's responsibilities include various tasks within the colony and then progress according to age. During the first few days, the worker will be on housekeeping duties to clean the cell from which she emerged. Her jobs then move to wax production, feeding the larvae and finally on to collecting nectar. Foraging bees visit 5 million flowers to produce a single pint of honey, with a single bee only producing up to two teaspoons of honey in its lifetime of around 6 weeks.
As the summer progresses, the hive will seek to start to expand. Around a week before swarming, the hive will send out scouts to discover the best site. Scouting bees pass chemical pheromones to other bees in the hive, so that the decision can be made where to relocate. Bees will most frequently swarm on a warm sunny day in May or June, often between 10am and 2pm. When they set off, they tend to stop after 500m for around 12 hours before moving off to their chosen site, so it is at this time that the beekeeper endeavours to catch them! Favourite places for a nest may be old trees, but they often prefer man- made sites including eves, sheds and disused chimneys!
Alan reminded us that bees need our assistance to help them thrive. He suggested choosing bee-friendly plants and letting a part of your garden become less cultivated so the wild flowers which they prefer can grow.
He also recommended growing crocus, snowdrops and forsythia so the emerging bees will have nectar to feed on in the early spring.
We all agreed that we knew a great deal more about bees than we had at the start of the evening and thoroughly enjoyed Alan's enthusiastic and knowledgeable talk.
Our next meeting is on October 3rd when we will have an evening of entertainment with a purple theme!!
All members and visitors are welcome. If you think you would like to attend a meeting and find out more about us, please contact wi@cockfield.org.uk.
We look forward to seeing you!
Meetings are usually held in Cockfield Village Hall and start at 7.30 pm. Lifts can be arranged if transport is a problem. Please contact wi@cockfield.org.uk for further details.
Programme of Events 2019-20
Meeting date
Talk
Speaker
June 6th, 2019
Suffolk Accident Rescue Service
Anne Morley
July 4th
Garden Party
hosted by Virginia Hull
August 1st

'Overpaid, Over Sexed, Over Here'
Geoffrey Kay
September 6th
Bee Keeping
Alan Seager
October 3rd
Evening of entertainment
November 7th
It shouldn't happen to a vicar
Revd Canon David Atkins
December 5th
Nothing Like a Dame
Harry Parsons
January 2nd, 2020
The magic of India
Three Intrepid Travellers
February 6th
'Arthritis Action'
Self-Management and You
Leah Boylan
March 5th

How to look good in a bin bag
Mandy Wild
April 2nd
Using self help tools to change your life
Sarah Jones
May 7th
Annual Meeting, Resolutions &
Social Time
June 4th
TBC