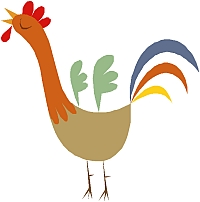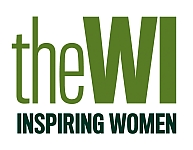 Welcome to the Cockfield WI web page!
Cockfield WI is a member  of Suffolk West Federation of WI's and is affiliated to the National Federation of Women's Institutes, NFWI, the largest women's organisation in the UK. Members come from Cockfield and several neighbouring villages.
We are a friendly group and new members and visitors are  warmly welcomed.  Our members come from all walks of life and although some of us are retired , we have a young outlook on life and many varied interests. Between us we have a huge skills bank to draw on including law, education, finance, catering, gardening, Science,  child-care  and nursing. 
Meetings  are normally held on the first Thursday of the month in Cockfield village hall, and usually consist of a talk or demonstration on a variety of subjects, followed by WI news and information about upcoming events. We have regular clubs such as Book Club, Craft and Canasta. In addition, country walks and work shops run by  members such as quilting, cookery , flower arranging and Christmas Wreath making are held throughout the year. A cup of tea or coffee with home made cake is always on the agenda at our monthly meeting!
Adult education is also on offer at Denman College in Oxfordshire, the WI's own college. A huge range of courses are on offer, to both members and non-members.
There is something for everyone at our WI so if you are new to the village and want to make friends or would just like to find out a bit more about us, please contact us. For more information please email wi@cockfield.org.uk
April Meeting
Cockfield WI April Meeting
We began our meeting with a minute's silence in memory of Beryl Gibson who passed away recently.
Many of you will remember her amazing needlework and crafting skills which she shared with us through workshops, passing on her quilting and patchwork knowledge, instructing beginners as well as helping others improve their techniques. A member of the former craft group she and the other ladies helped make a beautiful patchwork bedspread which was later raffled for charity. She also stitched one of the cockerels on the wall hanging above the door in the village hall. If anyone required alterations to a garment Beryl was happy to assist in the process. Her hands were never idle whether it be knitting, sewing, crafting or baking.
After living many years in Cockfield Beryl moved to Lavenham but continued to attend meetings until ill health forced a move to a home near her daughter Pippa in Oxfordshire.
A kind and talented lady, many of us will have happy memories of times spent in her company.
Many of us hope to attend her funeral service on Tuesday 19th April 2pm at Cockfield Church.
Two members had attended the Federation Annual Meeting at Culford School that day and  Brenda Dyer gave a short report of the proceedings and guest speakers.
Marianne Simpson thanked all those members who had catered and helped at her 'Special Birthday' party.
We are busy planning for our Annual Meeting on May 5th where we will appoint a new committee and President.
Platinum Jubilee events in June have meant our meeting will now be on Thursday 9th which will be a garden meeting weather permitting.
We welcomed our change of speaker Sarah Jones ( Neil Ashton asked if could swap as he was rather busy with wedding arrangements) an Emotions Coach who offers support for those with mental health problems. She spoke about ways of overcoming being emotionally overwhelmed and lacking in self-worth particularly in young people by unhelpful thinking habits. Once you can identify these thoughts, you become more aware of them and can challenge and distance yourself from them and see situations in a different and more helpful way.
Visitors are always welcome at WI meetings so if you would like to come along contact wi@cockfield.org.uk. The next meeting is on Thursday 7 April .
MK
Visitors and new members are always welcome.