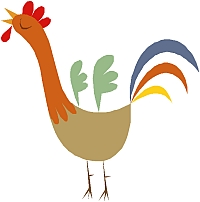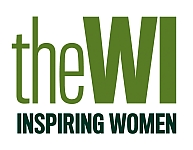 Welcome to the Cockfield WI web page!
Cockfield WI is a member  of Suffolk West Federation of WI's and is affiliated to the National Federation of Women's Institutes, NFWI, the largest women's organisation in the UK. Members come from Cockfield and several neighbouring villages.
We are a friendly group and new members and visitors are  warmly welcomed.  Our members come from all walks of life and although some of us are retired , we have a young outlook on life and many varied interests. Between us we have a huge skills bank to draw on including law, education, finance, catering, gardening, Science,  child-care  and nursing. 
Meetings  are normally held on the first Thursday of the month in Cockfield village hall, and usually consist of a talk or demonstration on a variety of subjects, followed by WI news and information about upcoming events. We have regular clubs such as Book Club, Craft and Canasta. In addition, country walks and work shops run by  members such as quilting, cookery , flower arranging and Christmas Wreath making are held throughout the year. A cup of tea or coffee with home made cake is always on the agenda at our monthly meeting!
Adult education is also on offer at Denman College in Oxfordshire, the WI's own college. A huge range of courses are on offer, to both members and non-members.
There is something for everyone at our WI so if you are new to the village and want to make friends or would just like to find out a bit more about us, please contact us. For more information please email wi@cockfield.org.uk
November Update
November lockdown restrictions meant cancelling plans for any future mini meet-ups but let's hope they can resume when circumstances improve. The Committee and Book Group have both had successful video meetings on Zoom. If any members have access to Zoom and would like to meet up with others over the Christmas period for a chat, then please contact me so that I can set it up. Congratulations to members Kylie Sheppard, Susan Metcalf, Gillian Hodge, Morag Kelly, Trudy Mann and Sylvia Wright who received awards for their entries to the Cockfield Show.
On behalf of the committee I'd like to wish all our members a safe, healthy and Happy Christmas.
Brenda C