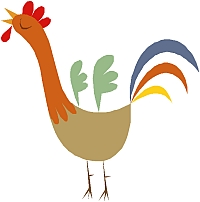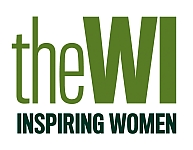 Welcome to the Cockfield WI web page!
Cockfield WI is a member  of Suffolk West Federation of WI's and is affiliated to the National Federation of Women's Institutes, NFWI, the largest women's organisation in the UK. Members come from Cockfield and several neighbouring villages.
We are a friendly group and new members and visitors are  warmly welcomed.  Our members come from all walks of life and although some of us are retired , we have a young outlook on life and many varied interests. Between us we have a huge skills bank to draw on including law, education, finance, catering, gardening, Science,  child-care  and nursing. 
Meetings  are normally held on the first Thursday of the month in Cockfield village hall, and usually consist of a talk or demonstration on a variety of subjects, followed by WI news and information about upcoming events. We have regular clubs such as Book Club, Craft and Canasta. In addition, country walks and work shops run by  members such as quilting, cookery , flower arranging and Christmas Wreath making are held throughout the year. A cup of tea or coffee with home made cake is always on the agenda at our monthly meeting!
Adult education is also on offer at Denman College in Oxfordshire, the WI's own college. A huge range of courses are on offer, to both members and non-members.
There is something for everyone at our WI so if you are new to the village and want to make friends or would just like to find out a bit more about us, please contact us. For more information please email wi@cockfield.org.uk
WI January 2020

Our January started with a minute's silence as we remembered Dot Smith who very sadly died before Christmas. Our thoughts are with her husband Dave and all her family at this difficult time.
Our speakers this month were are very own Brenda, Morag and Sue who recounted their experiences of the Magic of India. The intrepid three set off in January last year to the southern states, starting in Chennai (formally known as Madras which was where the British East India Company originally started trading) and travelled across the region of Tamil Nadu through hills and tea plantations to the lush Kerala region with inland waterways and canals.
Firstly, their group was given a crash course in Hinduism so they could appreciate the culture and meaning of the many temples in the area. Outside every temple were stalls selling fruit and flowers to use as offerings to the gods which managed a brisk trade from the worshippers who commonly visited every day.  The temples were built in the unique South Indian architectural styles and depicted symbols of spirituality, culture and art with beautiful and elaborate details of gods and the natural world. Some were as old as the 7th century.
As they travelled from the east coast the day to day life of the people was of great interest. Morag recounted how all the houses by the river had their own block of stone to beat the clothes on when washing. They noticed that somehow, the clothes all were beautifully laundered despite being washed in the river! The locals sold all manner of crafts including woven items, silk weaving and pottery all unique and handcrafted as well as being very tempting to buy!
Crossing over the Western Gulf they journeyed through large tea and rubber plantations and were interested to learn more about the growing of spices. The area produces a staggering two million tonnes of spices for both local use and for exportation.
While still in the Periyar National Park they were lucky enough to see a wide variety of the amazing wildlife of the region including macaques and of course the iconic Indian elephant.
During their tour, our group stayed in several plush hotels, but Sue had very fond memories of their stay on a houseboat, complete with en- suite facilities!
Finally, our travellers returned to the UK after two weeks with resolutions to go again if they can and experience more of this amazing country.
We all loved this talk which was both interesting yet personal. As we listened, we enjoyed delicious homemade soup and desserts. A very good start to the new year!
Our February meeting is Leah Boylan who will be talking about 'Arthritis Action' – Self-Management and You.
If you would like to join us, please come along to our meetings which are held on the first Thursday of the month in the village hall. For more information please contact wi@cockfield.org.uk.
We look forward to meeting you!
All members and visitors are welcome. Meetings are usually held in Cockfield Village Hall and start at 7.30 pm. Lifts can be arranged if transport is a problem. Please contact wi@cockfield.org.uk for further details.
Programme of Events 2019-20
Meeting date
Talk
Speaker
June 6th, 2019
Suffolk Accident Rescue Service
Anne Morley
July 4th
Garden Party
hosted by Virginia Hull
August 1st

'Overpaid, Over Sexed, Over Here'
Geoffrey Kay
September 6th
Bee Keeping
Alan Seager
October 3rd
Evening of entertainment
November 7th
It shouldn't happen to a vicar
Revd Canon David Atkins
December 5th
Nothing Like a Dame
Harry Parsons
January 2nd, 2020
The magic of India
Three Intrepid Travellers
February 6th
'Arthritis Action'
Self-Management and You
Leah Boylan
March 5th

How to look good in a bin bag
Mandy Wild
April 2nd
Using self help tools to change your life
Sarah Jones
May 7th
Annual Meeting, Resolutions &
Social Time
June 4th
TBC