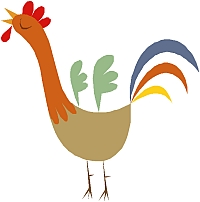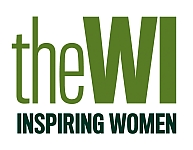 Welcome to the Cockfield WI web page!
Cockfield WI is a member  of Suffolk West Federation of WI's and is affiliated to the National Federation of Women's Institutes, NFWI, the largest women's organisation in the UK. Members come from Cockfield and several neighbouring villages.
We are a friendly group and new members and visitors are  warmly welcomed.  Our members come from all walks of life and although some of us are retired , we have a young outlook on life and many varied interests. Between us we have a huge skills bank to draw on including law, education, finance, catering, gardening, Science,  child-care  and nursing. 
Meetings  are normally held on the first Thursday of the month in Cockfield village hall, and usually consist of a talk or demonstration on a variety of subjects, followed by WI news and information about upcoming events. We have regular clubs such as Book Club, Craft and Canasta. In addition, country walks and work shops run by  members such as quilting, cookery , flower arranging and Christmas Wreath making are held throughout the year. A cup of tea or coffee with home made cake is always on the agenda at our monthly meeting!
Adult education is also on offer at Denman College in Oxfordshire, the WI's own college. A huge range of courses are on offer, to both members and non-members.
There is something for everyone at our WI so if you are new to the village and want to make friends or would just like to find out a bit more about us, please contact us via the website or by calling our secretary Andrea Hartshorne on 827446
For more information please email: JavaScript must be enabled to view this email
---
WI October January 2019
We would like to wish Happy New Year to you all and also say 'Thank you' to everyone who came to, or contributed to our Bonanza Jumble Sale on 9th December, helping us to raise over £900 towards our 90th birthday celebrations.
To kick off the celebrations we had a film night in January, complete with pop-corn and ice cream.
Some Like It Hot, with an all star cast of Tony Curtis, Jack Lemmon and Marilyn Monroe was the film our members voted to see and what a fantastic choice it was! Set in prohibition America, the film tells of two male musicians who witness a mob massacre and join an all girls band in order to escape the gangsters. Along the way there is a love affair, lots of cross dressing and a millionaire who is tricked into a marriage proposal. Made in 1959, it is considered to be the greatest comedy of all time by the BBC. There was a lot of laughter throughout the evening as the humour was so slick and comical. We would like to give huge thanks to Julie Goodsman and Neil Ashton for their technical support in making the night possible.
Future events planned for general interest and as part of our 90th year celebrations include a birthday party in March, a craft project to make bags for syringe drivers, eBay training for buying and selling, a visit to a recycling depot and a walk around Ickworth Park.
The speaker for our 7th February meeting is Alan Seager who will be talking to us about beekeeping.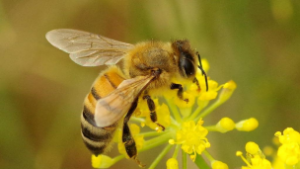 If you think you would be interested in this or any of our future events, please give us a try. We are a friendly group, meeting on the first Thursday of each month in Cockfield Village Hall. The annual subscription works out to approximately £4.00 per month, which is extremely good value for a night out with friends!
Lifts can be arranged if transport is an issue.  Please contact Andrea Hartshorne on 01284 827466 for further details.
Programme of Events 2018-19
| Meeting date | Talk | Speaker |
| --- | --- | --- |
| 7th June 2018 | Who gets Granny's Spoons? Inheritance & Wills | Marie Brown |
| 5th July 2018 | Doxa Project, bringing hope & education to families in Nakuru, Kenya | Ray Balmer |
| 2nd August 2018 | Tudor Fashion | Jacquie Norman |
| 6th September 2018 | Eco Frenzy | Anthony Whittingham |
| 4th October 2018 | How the business of supplying sausages & hot roasts began | The Giggly Pig |
| 1st November 2018 | Gardening Talk | Karen Kenny |
| 6th December 2018 | Cheese sampling with wine | The Suffolk Cheese Company |
| 3rd January 2019 | Cinema Night | 'Some Like It Hot' |
| 7th February 2019 | Beekeeping | Alan Seager |
| 7th March 2019 | Sudbury Water Meadows | Adrian Walters |
| 4th April 2019 | Mercy Ships (Hospital Ship) | Jill Stevens |
| 2nd May 2019 | Annual Meeting, Resolutions & Social Time | |