Suffolk Police
For general information about crime prevention and reporting visit the Suffolk Constabulary website.
On that website you can sign up to receive a monthly newsletter including a summary of crimes in the West Babergh area. Click here to go directly to the sign up page.
If you have occasion to report an incident, please also submit the incident to Neighbourhood Watch via enquiries@cockfield.org.uk so that if appropriate the local community can be alerted as rapidly as possible.
The Little Book of Big Scams
This booklet provides a general guide to many of the scams currently operating in the UK. Produced by the Metropolitan Police, it's designed to increase awareness and covers the easy steps you can take to protect yourself.
Esther Rantzen wrote the introduction to the book and says:
"I urge you to read this, even if you think you could never fall for the con-men's tricks. Bright people, honest people, find it difficult to believe that swindles can arrive through your letterbox, in your inbox, on your doorstep. But they can and they do".
The book is 52 pages long and includes examples of frauds and scams, 10 golden rules to follow to help you beat the scammers and the steps to take if you think you have been a victim of a scam. The book concludes with some excellent advice: 'Be suspicious and remember if it sounds too good to be true, it probably is!'
Please click below to download or view the document.

Met Police Little Book of Big Scams
Daylight burglaries
Daylight burglaries are occurring in the local area…
Many people don't pay as much attention to their home's security during the daylight hours. This is because people tend to feel safer when not surrounded by darkness. However, when looking at statistics burglaries are just as likely to occur during the day.
A burglary at a property can occur at anytime day or night, in fact many burglaries occur during the day, as offenders tend to blend in better with the surroundings and are able to offer more plausible excuses should they be challenged, such as "I am lost", "I was looking for Mr X who lives somewhere around here", "I thought this property was for sale" and "I've lost my dog", along with various other excuses that can be more easily made during the normal daylight working hours.
If your home is unoccupied during the day here are a few tips to help you to improve security:
ALWAYS lock your doors and windows when you leave the house, even if it's only for a few minutes. Make sure your locks reach British Standards and are fit for purpose.
Never assume that your home, garage, shed or studio will be safe while unlocked, even if you're currently at home. It only takes a minute for someone to enter and take what is not theirs.
Remove ALL tools and objects from within your garden that could be used by an offender to break into your home with.
ALWAYS set your intruder alarm if you have one, during the day AND night. And consider installing an alarm in any outbuildings too. Battery operated alarms can be purchased from Sudbury, Hadleigh and Capel Police Stations for £8 each.
Use lights and, especially during the day, radios on timers inside your home.
Property mark all electrical and valuable items with a UV & permanent marker pen, which can be purchased from the above stations for £1 each, or use a property marking solution like Smartwater or SelectaDNA.
Register any items that have serial numbers on the UK property database www.immobilise.com for free, including any bicycles and power tools.
Ensure your perimeters are secure with fencing or appropriate hedging and lock sidegates at all times with a padlock or mortice lock.
IF YOU REMEMBER JUST ONE THING… Remember to store ALL important valuables including jewellery and cash out of sight and if possible in a hidden wall or floor safe. The first place an offender will look is in the top drawer of your dresser unit, or in the back of a wardrobe. DON'T MAKE IT EASY FOR THEM.
Finally we are asking for residents to help to be our eyes and ears in the community. If you see something suspicious, or out of the ordinary then please report it and whenever possible report it straight away by calling 101. Please do not leave it to someone else, we would sooner have a number of calls on the same suspicious person, than none at all.
Please remember that where you believe a crime is about to be or is in the progress or lives are threatened call 999.
Tips for keeping Home Heating Oil Safe
The theft of heating and diesel oil has been a problem for many years and the police have noticed an increase in this type of crime over the past month in rural areas. These tanks can contain many thousands of pounds worth of oil and it therefore makes very good sense to take a few precautions to protect such a valuable commodity.
Check with your insurance provider that you are not only insured for fuel thefts, but also any oil seepages, either through wear and tear or deliberately caused by an offender. The cost of any resulting environmental clean up could prove expensive.
The position of the tank can have a significant effect on how hard a target it is in the eyes of a thief. If the tank is within good view of the house, then the thief may consider the risk of being seen too high. If the tank is close to a road, path, drive or alleyway then it will be a far easier target. Hiding the tank behind the garage, shed or some other type of outbuilding is fairly commonplace but, on the other hand, it could help to conceal the thief.
A thief will usually come equipped with a limited range of tools to attack your tank so it's worth spending a little more on good quality locks. Closed shackle padlocks are best as they offer most resistance to the most popular of burglar tools, namely the bolt cropper. Due to their design, closed shackle padlocks have very little of the metal hoop (shackle) exposed and bolt croppers cannot get a good grip. Another recent security measure available is a padlock with a built-in alarm, which activates, when tampered, at up to 110 decibels.
Remote electronic oil level gauges are now available, which will set off an audible alarm if the oil level in the tank suddenly falls in fuel level. These gauges are sited within the house to warn of any potential problem. Security lights, can have a very positive effect and make any property a much harder target for thieves. It is not always necessary to floodlight the area with high power beams, as a more subtle level of lighting may be all that is needed. Low energy 'dusk 'til dawn' lights positioned close to the tank should, in most cases, provide sufficient light to illuminate any suspicious activity.
Thieves will not want to force their way through or over a prickly hedge. The smallest trace of blood or shred of ripped clothing could help the police identify the offender. Some effective natural planting includes: Berberis x Stenopylla Crataegus Monogvna (Hawthorn) Ilex Aquifolium (Holly) Pyracantha (Firethorn) Rosa Rugosa. A trellis can be decorated with defensive planting.
Suffolk Police are asking everybody to look out for any suspicious persons or vehicles in the area following a delivery of heating oil and to report this to Police as soon as possible. For further advice on heating & diesel oil thefts, or to obtain advice from your local Crime Reduction Officer please dial 101.
Suffolk Police
SmartWater Initiative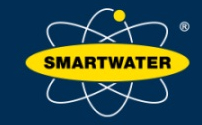 SmartWater is a forensic liquid that assigns your valuables their own unique forensic code, allowing them to be traced back to you.
Because the Police regularly check for SmartWater and actively raise awareness of it, SmartWater is known throughout the criminal fraternity. Because of SmartWater's infrastructure within Police Authorities criminals will statistically avoid anything that bares the SmartWater logo and will not risk challenging their 100% conviction rate.
By displaying SmartWater deterrent stickers on your windows and doors you are sending out a powerful warning to any would-be thieves.
SmartWater is a generic system and can be used to code virtually any household item – from a wedding ring to an LCD TV, garden ornaments, lawnmowers and other vulnerable tools in your shed or garage.
If you are from Cockfield or the surrounding area, you can participate in the scheme to make the SmartWater 'value pack' available at a preferential price.
To join the local scheme or to find out more, please contact enquiries@cockfield.org.uk
For further details on the SmartWater system, please see www.smartwater.com