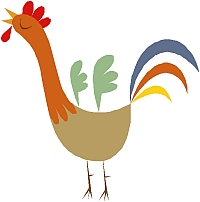 Cockfield WI is part of the Suffolk West Federation of WI's and is affiliated to the National Federation of Women's Institutes, NFWI, the largest women's organisation in the UK. Members come from Cockfield and several neighbouring villages.
Meetings are normally held on the first Thursday of the month in Cockfield village hall, and usually consist of a talk or demonstration on a variety of subjects. There is also time to hear about other WI events, and to share in a chat and refreshments. Other activities include craft and book groups, cycling and walking, and community events.
Adult education is also on offer at Denman College in Oxfordshire, the WI's own college. A huge range of courses are on offer, to both members and non-members.
Visitors are always welcome. Come and see what we have to offer.
For more information please email: JavaScript must be enabled to view this email
---
WI Meeting Report,  February 2018

A wonderfully high turnout of members greeted our speaker for the evening, Yvonne Drake – My Life as a Registrar. Brenda Dyer, our President, covered business, planned workshops and trips and advised that we are starting to plan for our 90th birthday celebrations next year.
Yvonne started by saying she was fortunate to be in the right place at the right time when a friend of hers who worked in Sudbury Registry Office needed help arranging a wedding ceremony and as a result of this Yvonne was offered a Receptionist post in September 2000.  Initially her work involved issuing birth, death and marriage certificates which were all written by hand. Registration began in 1837 and Yvonne informed us that the old registers made very interesting reading, but it was sad to see so many young children dying of whooping cough or diphtheria.  Nowadays computers and photocopiers have changed the way the Registry Office works but marriage certificates are still handwritten at licenced wedding venues outside the Registry Office.
Yvonne talked us through the Registry Office wedding ceremony which is always attended by two Registrars – one for the paperwork and one for taking the service. The smallest wedding she has officiated at was just the bride and groom plus two witnesses. She has officiated at an assortment of weddings and has experienced some amusing and memorable things.
In May 2011 the Registry Office moved to Sudbury Town Hall which were much larger premises and could accommodate bigger ceremonies.  Many of the Registry Office weddings are now held in licenced hotels such as The Swan at Lavenham or in a stately home such as Kentwell Hall or in large renovated barns. Weddings now take place during the week too as it is less expensive and March to September is the Registry Offices busiest months. In addition to marriage ceremonies with a bride and groom, Yvonne has conducted Civil Partnerships, Renewal of Vows services, Baby Naming ceremonies and people applying for British citizenship when the High Sheriff is present at the ceremony.  One of the last birth certificates Yvonne wrote was for her own grandson.
A most enlightening and amusing insight into what goes on behind the ceremonies and services supplied by the county's Registrars.
At the March meeting, we will be joined by Adrian Walters who will be talking to us about the Sudbury Water Meadows. This meeting is on Thursday 1st March 2018 at 7.30pm in the Village Hall.
Further details and lifts, if required, from JavaScript must be enabled to view this email.
Calendar of Events 2017-18
| Meeting date | Talk Title | Speaker Name |
| --- | --- | --- |
| 1st June 2017 | History & Future of the RNLI | Geoff Heathrock |
| 6th July 2017 | Friends & Foes in the garden | Karen Kenny |
| 3rd August 2017 | Lavenham walk & tea at Fran's | Fran Bradshaw |
| 7th September 2017 | Medical Detection Dogs | Norma Howell |
| 5th October 2017 | Humorous Etymologies | Anthony Poulton-Smith |
| 2nd November 2017 | Life of a Racehorse | Geoff Evans |
| 7th December 2017 | Cookery Demonstration | Richard Barr |
| 4th January 2018 | Members' Talents evening | |
| 1st February 2018 | 'My Life as a Registrar' | Yvonne Drake |
| 1st March 2018 | Sudbury Water Meadows | Adrian Walters |
| 5th April 2018 | The Printer's Darkroom | Alan Bardolulou |
| 3rd May 2018 | Annual Meeting, Resolutions & Social Time | |